Pest Control In Opa Locka, Fl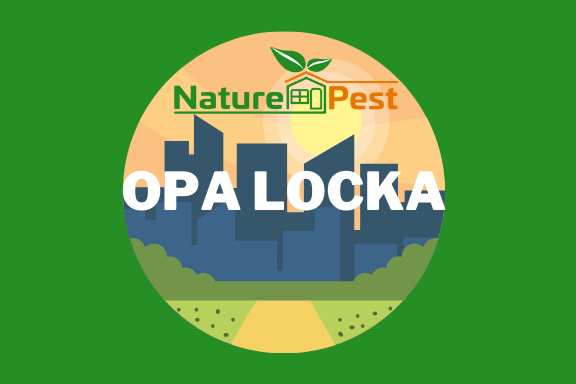 Opa Locka Pest Control Services:
Roaches, Ants, Rats, Fleas, Ticks
Now offering the residents of Opa Locka pest control that is safer than cheap toxic pesticide sprays at an affordable price with no binding contracts. You don't have to live with bugs and the diseases they spread and your pest control service should not endanger your health. The fact is that the pest control service used in hospitals, fine restaurants and major hotel chains is now available to everyone. What was once reserved for a select few is now available to you for at a lower price than most big brand pest control companies like Orkin, Truly Nolen and Terminix -without a contract to tie you down- and it's environmentally friendly too.
If you are suffering from roaches, ants, rats or any other insect that bug you, don't wait any longer. In Opa Locka, pest control now has an affordable German Cockroach service. Order your service now. Get rid of your bugs, protect your environment and save your hard-earned money.
If you have pets you will one day have fleas and ticks. NaturePest also offers Opa lock pest control for flea and tick control lawn spray with no contracts. With Naturepest Eco-Friendly Opa Locka pest control, you do not need to settle for cheap toxic pesticide sprays.
Ants are a huge problem in Miami Dade and all over South Florida, we can solve your ant problem without the need to spray your home with pesticide, we use the ant's own habits to get them to take bait back to their nest and eliminate the ant colonies that are in your walls hiding without the need to contaminate your home.
Rats and mice are everywhere. It doesn't matter where you live, rodents invade properties for very basic needs: food, water, and shelter. If you have a hole in the thickness of a pencil around your home a mouse will find its way in. By sealing off those gaps around water and electrical pipes, and placing seals around doors and windows, you can prevent rodents from getting in. But if they do, we can get them out and help prevent them from getting into your home or business without putting toxic rodent baits that kill the rats inside and give off that awful smell when they die.
To schedule your Opa Locka pest control service today, just click the order now button and we will get in contact with you to schedule your service. Get the best for less.
Opa Locka Exterminator near me is serviced by NaturePest