Pest Control In North Bay Village, FL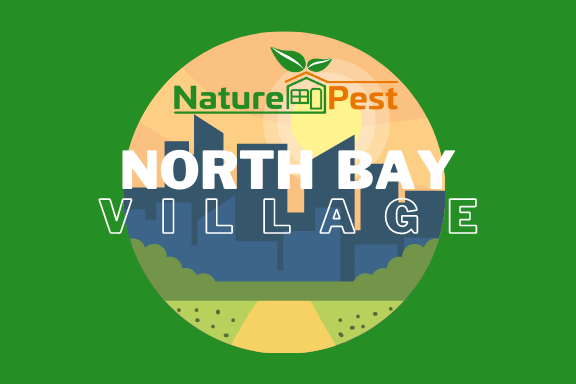 North Bay Village Pest Control Services:
Roaches, Ants, Rats, Fleas, Ticks
This thriving waterfront community is located between the cities of Miami and Miami Beach right at the center of Biscayne Bay. 4.75 miles of private and public property resting along the water. North Bay Village is known for its one-of-a-kind views and opportunities available to locals, visitors and businesses.
North Bay Village is home to several of South Florida's most popular restaurants, two family-friendly playgrounds and a dog park for canine companions. The 8,000 residents of the Village are within walking distance to unique recreational and social experiences.
This, of course, does not preclude this wonderful area from the risks of illnesses caused by a number of pests (rats, mice, roaches, etc) that can infest both residential and commercial properties. Most of these pests carry diseases and germs that can leave your home contaminated. Bites from the pests are equally harmful. To effectively eliminate infestations, deeper knowledge of pest habits and behavior is essential. Integrated pest control services are therefore vital to effectively handle infestations that are beyond you. Rats and mice are everywhere. It doesn't matter where you live, rodents invade properties for very basic needs: food, water and shelter. If you have a hole the thickness of a pencil around your home a mouse will find its ways in. Our exclusion services make sure those gaps around water and electrical pipes are rodent proofed by placing seals around doors and windows. This is how can prevent rodents from getting in. But if they do, we can get them out and help prevent them from getting in to your home or business without putting toxic rodent baits that kill the rats inside and give off that awful smell when they die. We specialize in addressing any current pest activity in your home immediately.
Certifications:
Pest Control Operator
Horticultural Specialist
Certified Categories:
General Household Pest
Lawn and Ornamental Pests
BIO
Franklin has been in the pest control industry for 15 years, starting his pest control career with Rodi Pest Control in 2006, later in 2009 Founded One Property Services, LLC to provide complete property services including landscape maintenance and pool service. In 2014 he launched NaturePest to focus specifically on and cultivate 8 years of integrated pest management experience and innovations that have made him a leader in the ornamental care industry.
Serving the following cities
[wpgmza id="1″]
Coral Gables, FL
Coral Terrace, FL
Country Club, FL
Country Walk, FL
Cutler Bay, FL
Doral, FL
Florida City, FL
Fountainebleau, FL
Gladeview, FL
Glenvar Heights, FL
Goulds, FL
Hialeah, FL
Hialeah Gardens, FL
Homestead, FL
Homestead Base, FL
Kendale Lakes, FL
Kendall, FL
Kendall West, FL
Leisure City, FL
Medley, FL
Miami, FL
Miami Lakes, FL
Miami Springs, FL
Model City Naranja , FL
Olympia Heights, FL
Opa-locka, FL
Palmetto Bay, FL
Palmetto Estates, FL
Palm Springs North, FL
Pinecrest, FL
Princeton, FL
Richmond Heights, FL
Richmond West, FL
South Miami, FL
South Miami Heights, FL
Sunset, FL
Sweetwater, FL
Tamiami, FL
The Crossings, FL
The Hammocks, FL
Three Lakes, FL
University Park, FL
Virginia Gardens, FL
Westchester, FL
West Miami, FL
West Perrine, FL
Westview, FL