Pest Control In South Miami, FL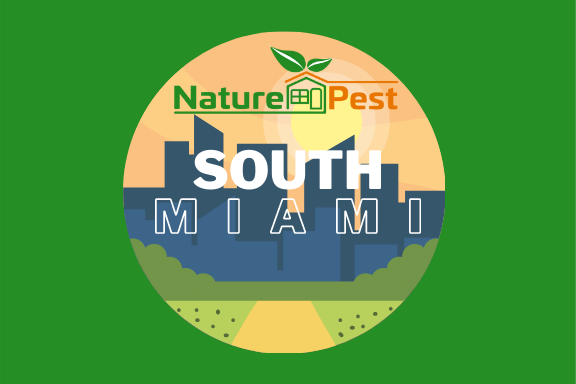 South Miami Pest Control Services:
Roaches, Ants, Rats, Fleas, Ticks
South Miami appeals to tourists and locals alike with its walkable, historic downtown. It is known for its relaxed lifestyle, its hometown ambiance in addition to its leafy neighborhoods and parks. As in every city, it seems to  appealing to ants, termites, roaches, spiders, fleas, ticks, rodents, and lawn pests, among others that love to invade South Florida homes.
Ants are a huge problem in Miami Dade and all over South Florida, we can solve your ant problem without the need to spray your home with pesticide, we use the ants own habits to get them to take bait back to their nest and eliminate the ant colonies that are in your walls hiding without the need to contaminate your home.
Rats and mice are everywhere. It doesn't matter where you live, rodents invade properties for very basic needs: food, water and shelter. If you have a hole the thickness of a pencil around your home a mouse will find its ways in. Our exclusion services make sure those gaps around water and electrical pipes are rodent proofed by placing seals around doors and windows. This is how can prevent rodents from getting in. But if they do, we can get them out and help prevent them from getting in to your home or business without putting toxic rodent baits that kill the rats inside and give off that awful smell when they die. We specialize in addressing any current pest activity in your home immediately. To prevent future infestations, we create a pest barrier around your property. Our exclusion service manages to exclude pests from entering your home by sealing and caulking any cracks and crevices around your foundation, windows, doors, sewers, drainpipes, and any other access points that pests enter easily through. We are also eco-friendly and use low dose baits and gels along with our environmentally responsible methods that protect your family, including your pets.
South Miami Pest Control is serviced by NaturePest
Certifications:
Pest Control Operator
Horticultural Specialist
Certified Categories:
General Household Pest
Lawn and Ornamental Pests
BIO
Franklin has been in the pest control industry for 15 years, starting his pest control career with Rodi Pest Control in 2006, later in 2009 Founded One Property Services, LLC to provide complete property services including landscape maintenance and pool service. In 2014 he launched NaturePest to focus specifically on and cultivate 8 years of integrated pest management experience and innovations that have made him a leader in the ornamental care industry.
Serving the following cities
Coral Gables, FL
Coral Terrace, FL
Country Club, FL
Country Walk, FL
Cutler Bay, FL
Doral, FL
Florida City, FL
Fountainebleau, FL
Gladeview, FL
Glenvar Heights, FL
Goulds, FL
Hialeah, FL
Hialeah Gardens, FL
Homestead, FL
Homestead Base, FL
Kendale Lakes, FL
Kendall, FL
Kendall West, FL
Leisure City, FL
Medley, FL
Miami, FL
Miami Lakes, FL
Miami Springs, FL
Model City Naranja , FL
Olympia Heights, FL
Opa-locka, FL
Palmetto Bay, FL
Palmetto Estates, FL
Palm Springs North, FL
Pinecrest, FL
Princeton, FL
Richmond Heights, FL
Richmond West, FL
South Miami, FL
South Miami Heights, FL
Sunset, FL
Sweetwater, FL
Tamiami, FL
The Crossings, FL
The Hammocks, FL
Three Lakes, FL
University Park, FL
Virginia Gardens, FL
Westchester, FL
West Miami, FL
West Perrine, FL
Westview, FL