Miami Lakes Pest Control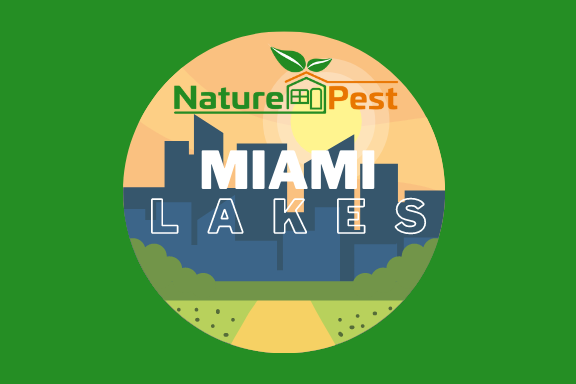 Pest Control Miami Lakes, Florida

If you own a home or business in Miami Lakes you have you have your share of bug problems from ants, roaches, fleas, ticks, mosquitoes, rats and mice.
The hot humid weather combined with a heavy rainy season and very mild winters makes Miami Lakes pest control a necessity not a luxury.
Our Integrated Pest Management approach controls and prevents pests in your home without unnecessarily contaminating your home with toxic pesticides.
This is the same process used in hospitals, public schools, 5 star hotels and major restaurant chains. This is now available to you for your home or business.
IPM Integrated Pest Management is the most widely recommended pest management service by every state university including the University of Florida and the EPA because it's very effective but does not rely heavily on pesticide sprays alone.
By reducing pesticides in your home or business, we reduce the risks associated with pesticides, providing you a healthier environment, reducing allergens and improving air quality.
In your landscape you have Aphids, Mealybugs, Scale, Thrips and Whiteflies. South Florida is home to over 75 species of whiteflies that attack and damage your Shrubs, Trees and Palms.
In your lawn, you have insects like Chinch Bugs, Grubs, Cutworms, Mole Crickets, Fire Ants, in addition to fungal diseases and nutritional deficiencies that can wreak havoc on your lawn.
Our proprietary processes protect and nourish your lawns and gardens by educating you on the correct cultural practices that will give your plants optimal vigor and prevent most major pests and diseases while minimizing the pesticides in and around your grass, trees, palms and shrubs.
As IPM Practitioners, we are highly trained professionals; having an understanding of entomology, biology, chemistry, horticulture, agronomy and pathology to give you a better service and protect your family and your investment in your home.
In addition to that, we are the only company in Miami Lakes that has upfront pricing to allow you to make an educated decision to put you in control of your purchase and your money.
Schedule your service today Contact your pest control near me  NaturePest Today!
Interesting facts about Miami Lakes
Incorporated in December 2000, the Town of Miami Lakes became the 31st municipality in Miami-Dade County. Known as one of the youngest cities in the County, Miami Lakes is home to approximately 30,000 residents and more than 1,100 businesses.