ECO Friendly Pest Control Miami
Since 2009 we have been providing the finest in ECO Friendly Pest Control throughout Miami Dade Florida.
We have university trained Integrated Pest Management (IPM) practitioners equipped with latest techniques, equipment and environmentally friendly products to accurately diagnose and treat your pest problems giving you an environmentally friendly pest control without the harmful side affects of chemical sprays and minimally invasive procedures along with natural, organic and botanical pest control products that reduce or eliminate the need for chemical insecticide spray that can contaminate your home.
Weather it is your home, business, lawn, palms, trees or shrubs we can serve you. Our upfront pricing policy allows you to stay in control of your money.

ECO Friendly Pest Control Miami
Pests are more than annoying most present a health risk, they invade your Miami home for many reason, harbourage, food and water are the basic needs of pest, removing them and keeping them out of your home in an environmentally responsible manner 
with a natural pest control process requires specialized knowledge that only an (IPM) Integrated Pest Management Practitioner can offer you. 

Lawn & Garden Pest Control Miami
Trying to keep your lawn and garden as beautiful as the day it was designed or restoring it from pest damage in Miami can be a daunting task considering we get an average of 12 new pests a year in South Florida. But don't despair there is hope for your lawn and garden.

Mosquito Control Miami
Mosquitoes in South Florida can be an annoying, and serious health problem, they interfere with work and spoil your fun and they attack people and pets. Mosquitoes can transmit diseases such as malaria, yellow fever, dengue, filariasis and encephalitis and West Nile virus to people and pets.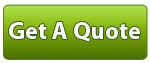 Read what others say
Thank you for taking care of our ant problem.
Video
The gumbo limbo spiraling whitefly is a recent insect menace affecting a wide variety of trees in South Florida. This video demonstrates two types of management methods for combating the spiraling whitefly once it has infested a tree.
Secretes To A Beautiful Florida Grass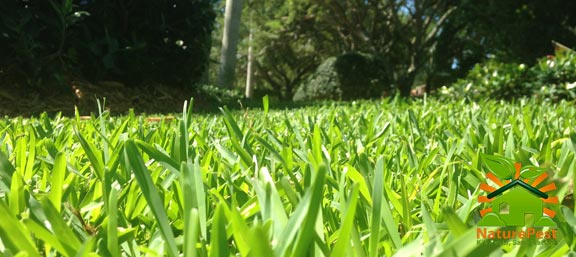 If you are like most people don't realize that your Florida Grass is a living organism. She eats, breaths through a process called photosynthesis. Photosynthesis is the process by which plants use light to make sugar and oxygen from carbon dioxide and water. If you understand how this simple process works you can work with your lawn to help it be healthy and happy.
Let's deal with the most common type of Florida grass found in South Florida St. Augustine lawn "Floratam" and "Palmetto"Variety.
Typically you have your lawn mowed every 2 weeks.
A common malpractice is scalping, Scalping is the practice of mowing your lawn at ¾ to 1 inch high so you can keep it from growing between cuts.
If you where a hair stylist you would have been sued and had your license taken away.
You need to think of mowing in how do you make your Florida grass look pretty, this is why women go to stylist and men go to barbers.
Scalping is killing your lawn, you are asking your lawn to look green (chlorophyll) when you keep taking away the very thing it needs to produce green. "in its Leaf Blade" where the process of photosynthesis takes place. By scalping you are stressing her out and making her susceptible to insects, diseases and weeds.
Remember weeds are plants too and need photosynthesis, if your grass is short weeds can spring up. If you allow you lawn be taller the shade of the lawn over the weed will naturally kill the weed.
Another malpractice is watering most people drown their lawn which causes an condition know as root rot, or dehydrate it. The key is not how much water you think she needs but rather find out how much she really needs. Take her needs into consideration, listen to your lawn.
So here is a general rule of thumb to keeping your Florida grass healthy and happy.
<h4>1. Mowing 101</h4>
Mow you lawn at 3 to 4 inches in height and mow it when she gets to 5 or 6 inches high, do not trim off more than a third of her leaf blade at a time this will allow for correct photosynthesis allowing it to produce her food and develop deep roots.
<h4>2. Water less frequent and deeper.</h4>
For example only twice per week 15 to 45 minutes. St. Augustine Floratam or Palmetto only needs about 1 inch of rain per week.
By doing this you allow it to drink what she needs and allow the soil to drain between irrigations producing a downward flow creating deeper healthier roots.
Buy an inexpensive soil moisture tester from a local home and garden store and test weekly until you find the amount for your lawn.
<h4>3. Fertilizing.</h4>
Fertilize in April, June, August, and October when grass is growing and needs more food with a lawn Fertilizer like 15-0-15 with a 50% slow release of nitrogen and an Iron supplement in November, December, January, March to help maintain green color in the winter.
Do not fertilize over the winter or drought.
Pull weeds by hand or spot apply weed control only to affected areas.
If you follow these simple steps you can have a happy healthy lawn with less weeds, insects and funguses saving you money.
If you have a pest problem on your lawn see our post http://www.naturepest.com/lawn-pests-control-insecticides/
For More info on your Florida grass visit http://edis.ifas.ufl.edu/lh010
Miami Dade Water Restrictions