Environmentally Friendly Pest Control
We have university trained Integrated Pest Management (IPM) practitioners equipped with latest techniques, equipment and environmentally friendly products to accurately diagnose and treat your pest problems giving you environmentally friendly pest control without harmful side affects and minimally invasive procedures along with natural, organic and botanical pest control products that reduce or eliminate the need for chemical insecticide spray that can contaminate your home.

Natural Pest Control
Pests invade your property for many reason. Harborage, food and water are the basic needs of pest.

Lawn & Garden Pest Control
Your lawn plants and trees are living with you. They are living creations like you, they have needs and when their needs are not met they get sad, depressed and sick and even die. But don't despair there is hope for the hurting.

Mosquito Control
Mosquito control system automatically sprays a very fine mist of botanical insecticide through a series of mosquito misting nozzles installed on your property.
Schedule Free Consultation!
Video
The gumbo limbo spiraling whitefly is a recent insect menace affecting a wide variety of trees in South Florida. This video demonstrates two types of management methods for combating the spiraling whitefly once it has infested a tree.
Read what others say
Thank you for taking care of our ant problem.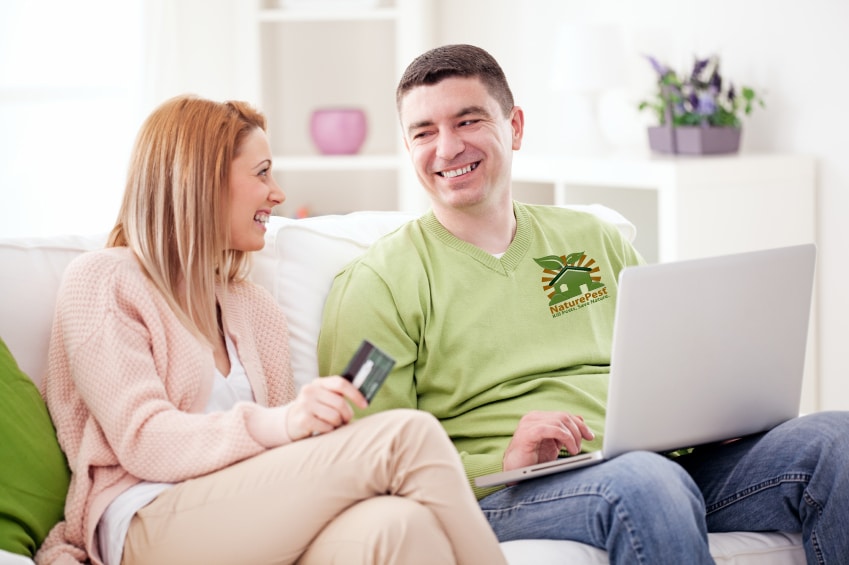 NaturePest Pest Control Franchise
NaturePest is a recognized regional innovator in the pest control and home services industry segment. Our reputation has been built on our service quality, experience and commitment to creating a truly safe and enjoyable outdoor living space and yard through every NaturePest location and service visit. We do this by striving to provide the best customer service in the industry and treating our customers like we would our own family members when they come to us for service. It is our responsibility, not our job, to deliver the most exceptional customer experience to people who use our services possible. We do this because we are family people…driven by core philosophies and principles that stand for family values and a focus on the safety of our children from pest and health risks created through uncontrolled insects. We strive to help people and families to offer more opportunities for them to enjoy their yard and being outdoors. Read more
Read more
On our NaturePest YouTube channel you will be able to watch the latest videos on Do-It-Yourself Pest Control along with latest natural products to safely and effectively control pests in your home. Stay up to date on pest, weeds, diseases alerts as well as helpful tips to properly care of your lawn and garden.
Click Here To Go To NaturePest On YouTube