Croton pests and disease such the croton scale which affects 56 species of plants in south Florida, thrips, mealybug, and mites are a common occurrence especially in mono-cultural landscapes in HOAs or gated communities. Crotons are widely planted in South Florida gardens adding color with low maintenance to a landscape. Crotons are also a popular indoor plant.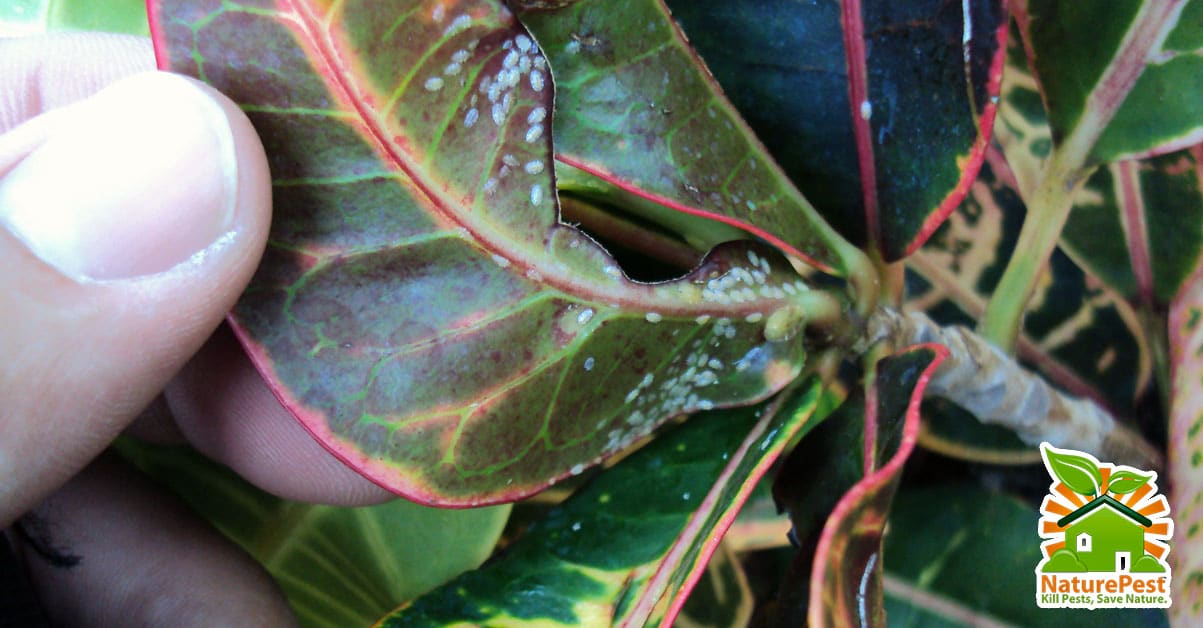 Croton Varieties
There are a wide variety of cultivars Andrew, Banana, Bush on Fire, Eleanor Roosevelt, Florida Select, Gold Dust, Gold Star, Lauren's Rainbow, Magnificent, Mammy, Mother and Daughter, Mrs. Iceton, Norma, Oakleaf, Petra, Red Iceton, Sunny Star, Superstar, Victoria Gold Bell, Yellow Iceton, Zanzibar.
Croton Soil Preference
In our south Florida calcareous high Ph soil crotons suffer from micronutrient deficiencies. A good fertilizing landscape fertilizer such as 8-2-12 3 times per year oor every 4 months will keep crotons popping with color.
Croton Light Preference
Light is an important factor for growing crotons in a south Florida landscape, most landscape varieties will grow well in full sun, some varieties exhibit color fading with excessive light as well as with prevent proper color development with excessive shade. Color seems to develop more in the cooler months than in the hot rainy season where rapid growth is occurring.
Croton Water Requirements
Crotons are among the highest transpiration rates of plants requiring frequent irrigation. Infrequent irrigation can couse slight wilting of young foliage. As with most Florida lawns and landscapes adding 1 inch of water per week will be adequate for landscape plants, while a daily application may be necessary for potted plants during the hot summer months.
Croton Taxonomy
Family: Euphorbiaceae
Genus: Codiaeum
Specific Epithet: variegatum
USDA HARDINESS ZONES: 9b-11
Croton Pests
Treatment for scale, thrips or mealybugs can be made with natural foliar sprays on a regular basis or systemic root drench treatments with imidacloprid on a semi-annual to annual basis for long term control.
For mite control a natural essential oil spray is effective.
Blog Headline:

Croton Pests and Diseases in South Florida Landscapes
Blog Description:

Croton pests and disease such the croton scale which affects 56 species of plants in south Florida, thrips, mealybug, and mites are a common occurrence
Author Name:

Franklin Hernandez
Publisher Name: Nature Pest