Foreclosed homes a real big pest problem
The market is right to invest in short sale and foreclosures but Foreclosed homes a real big pest problem. What you need to know before moving in.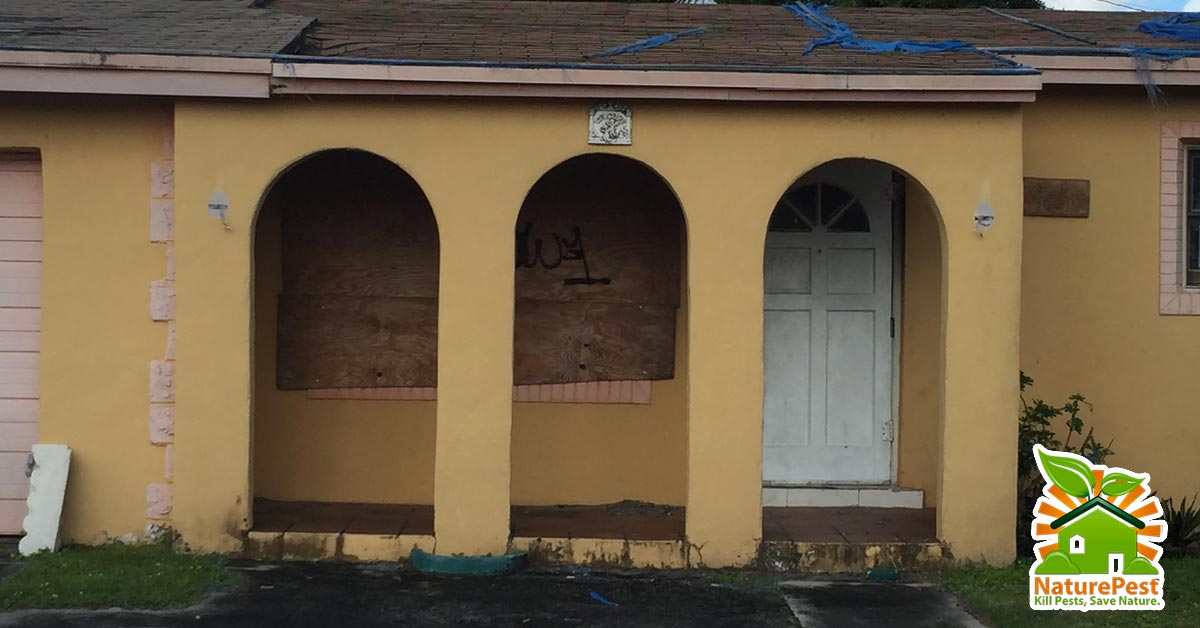 I have lots of clients buying short sales and foreclosed homes in both affluent and depressed areas and both have severe pest problems from bed bugs, American roaches, fleas, ticks, rats, mice, snakes you name it.

People plan to buy these homes and flip them quickly or move in right away not knowing what potential dangers lay there way. These homes are left open without doors and windows for month's even years so this gives an easy access and ample time for pests to make themselves right at home rent free.
Most buyers, banks and insurance companies will require a termite, roof and 4 point inspections before closing but nobody require any pest inspections and nor do most termite inspectors make it a point to check for major pest problems like bed bugs. They are termite inspector!
So when you start working on your home neither you nor any other contractor working on your home notices that you have a bed bug problem. Sure you may notice the rat droppings and the large roaches and call in an exterminator to spray but that's as far as it goes. Until you move in.
Bed bugs can live inside a wall for up to a year without a blood meal from a human, what makes bed bugs come out of your walls is the carbon dioxide you exhale and since you are sleeping at night for hours that gives them plenty of time to crawl out and take a bite out of you.
As time passes they start to lay eggs all over your headboard, mattress and any other piece of furniture close to where you sleep. This is where your nightmare begins.
Luckily there are ways to prevent this from happening to you.
Have your home inspected by an integrated pest management professional that can set up monitors that mimic human activity like breathing, or can bring in bedbug sniffing dog and be able to detect if there are any bed bugs in the structure. These are not free service like a pest control inspection and could cost hundreds of dollars.
Avoid a company that offers to only spray your home for bed bugs, every study shows that bed bugs are resistant to most insecticides and if they spray a pyrethroid the could repel them into your walls only to come out later. A baseboard spray service is the worst thing you can do.
There is no such a thing as an easy bedbug treatment, it is tedious, labor intensive with the use of many techniques such as heat treatments which by far are the most effective and eco friendly, a room is heated to above 140 degrees for several hours to kill the bedbugs, to the use of freezing, steam, dusts, non repellent insecticides and monitoring constant monitoring for months to ensure control.
A bedbug service can range from $300 per room to over $3000 for an entire home, so before that purchase make room in your budget for this type of problem.